Welcome to the Villa Toscano blog, here is where we will be highlighting events and news from around the winery.
HOT MULLED WINE, A HOLIDAY TRADITION!

INGREDIENTS
1 (750-ml.) bottle 0f Villa Toscano Harmony
1 orange, sliced into rounds, plus more for garnish
6 whole cloves
3 cinnamon sticks, plus more for garnish
3 star anise
1/4 c. honey
1/2 c. brandy
DIRECTIONS In a medium saucepan over medium heat, combine all ingredients. Bring to a simmer not a boil, then reduce heat to medium-low. Simmer gently over low heat for 10 minutes. Serve warm and garnish with more citrus slices and cinnamon sticks.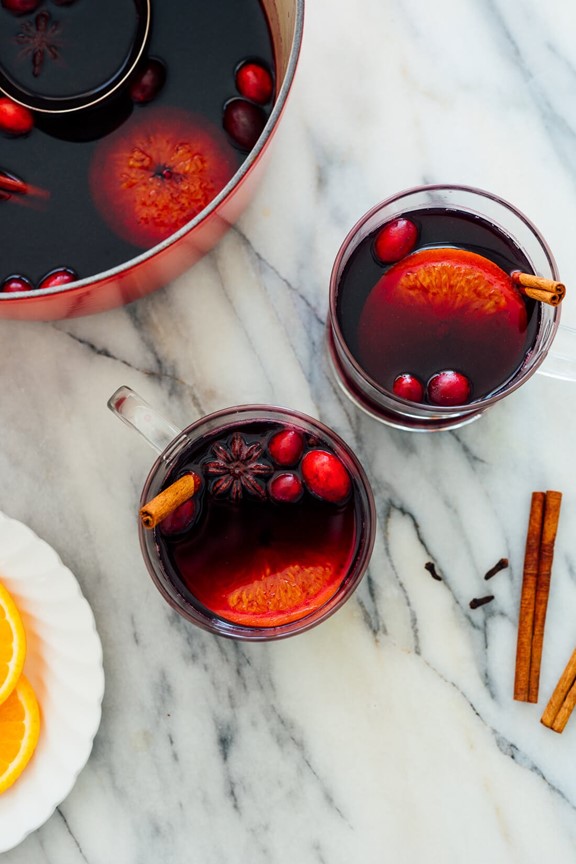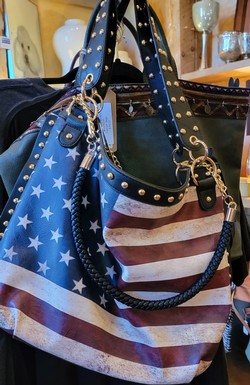 American Flag Bag. This purse comes in both black and brown. $99.00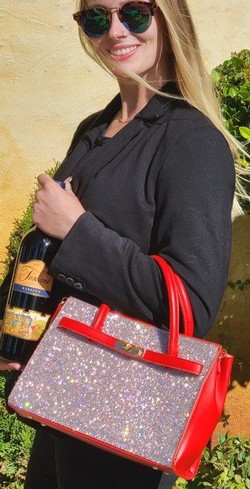 Bling Bling Fashion Bag comes in a multitude of colors such as red, green, black, and tan. $89.00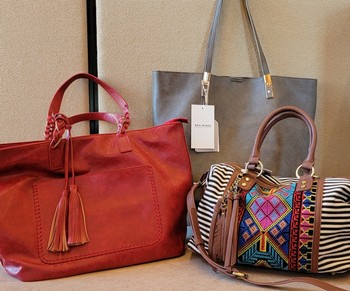 Here are a few bags from our selection. Each of these bags are priced at $99.00.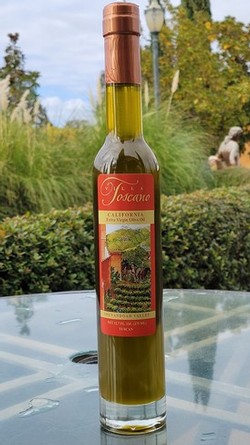 A highly sophisticated and silky smooth estate grown olive oil. $22.95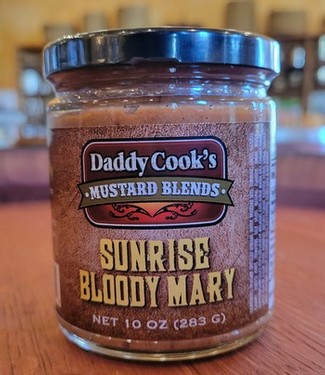 Daddy Cook's Sunrise Bloody Mary mustard is great to either use as a dipping sauce, spice up a pizza or make a Bloody Mary! Other flavors available. $8.95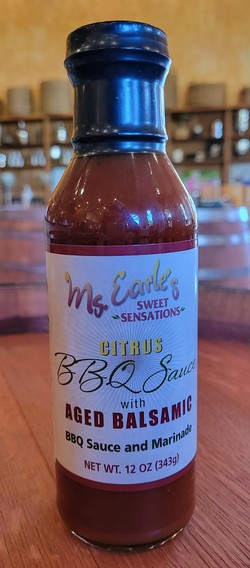 Ms. Earl's Citrus Sauce is a great choice for a marinade which you can spice up or down. Other flavors available. $10.95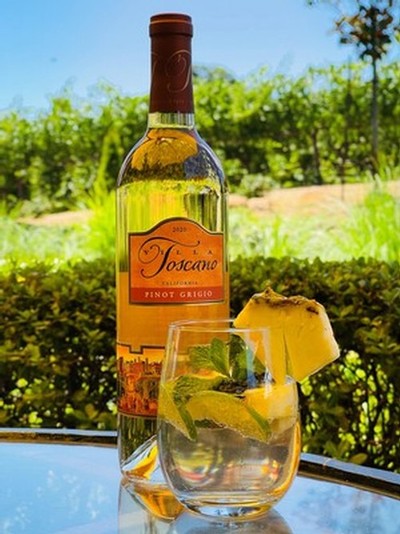 Made with our 2020 Pinot Grigio, you will want to try this refreshing and delicious drink on a warm summer day!
Ingredients:
3 limes, thinly sliced
2 lemons, thinly sliced
1/2 Fresh Pineapple, cut into 1 inch chunks
1/4 cup of Sugar
3/4 cups Pineapple Juice
34 oz. Lemon/Lime soda
750 ml bottle of Villa Toscano Pinot Grigio
1/2 cup white rum
Mint Leaves to garnish
Directions:
In a large pitcher, add mint leaves, limes, lemon, and sugar. Press with a wooden spoon or muddler.
Add Pineapple chunks
Pour in the Pinot Grigio, Pineapple juice, soda, and rum; Stir together well.
Cover and refrigerate 3-4 hours, or overnight, before serving.
Once time to serve, pour into glasses, and garnish with mint and lime.


What's the beef?
Perfect wine for this recipe: Erika's Reserve Zinfandel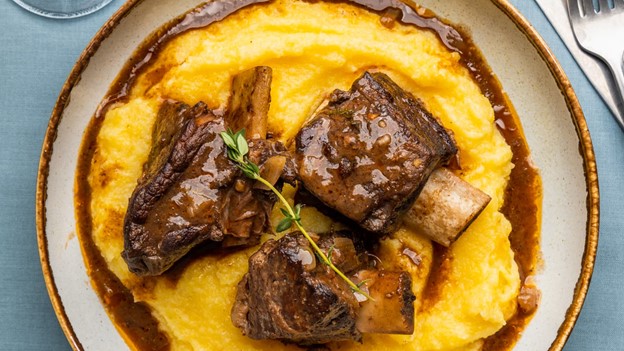 SHORT RIBS
3 CUPS -Medium chopped onions
2 CUPS- Medium chopped celery
2 CUPS-Medium chopped carrots
4 – Roma tomatoes cut in half
6-cloves of garlic
1-Bottle of Villa Toscano Barbera
1-bunch of rosemary two stalks
2 quarts of Beef Stock
Salt and Pepper to taste
Oil for cooking
In a large pan on high heat add ½ cup of oil .
Sear all pieces of Beef on all sides then remove from pan and put into a baking dish.
In same pan add onions, celery, carrots, tomatoes and garlic.
Sautee until onions are translucent, add tomatoes and bottle of Villa Toscano Barbera and
Reduce by ½.
Add all content of pan to baking dish with beef stock and tomatoes.
Cover and Bake 350 degrees F for 3 hours and let rest.
Strain all juice from baking pan and reduce by ½
Salt and Pepper to taste and Enjoy!
This dish is delicious on top of Polenta or on top of mashed potatoes.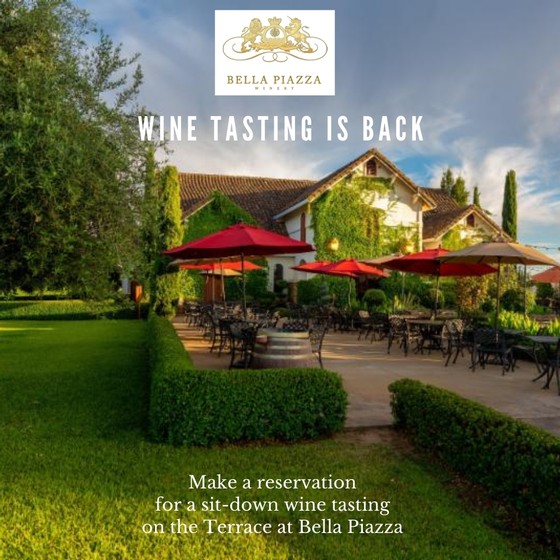 Make a reservation for a sit down wine tasting on the Terrace.
Lunch available
Saturdays 11- 4pm
Reservations 209-245-3800
Club Member Pasta Luncheon is moving back to Bella
Sundays, starting March 14th
11am - 3:30 pm
Join Us!
We are looking forward to seeing you.

Meet Oliver "Ollie" Winston. This adorable one year old French Bull dog was named after the late Winston Churchill. Do you see the resemblance? He is playful, outgoing, mischievous and adores people. Villa Toscano was his very first outing as a pup and he still enjoys visiting; especially on wine club pasta days!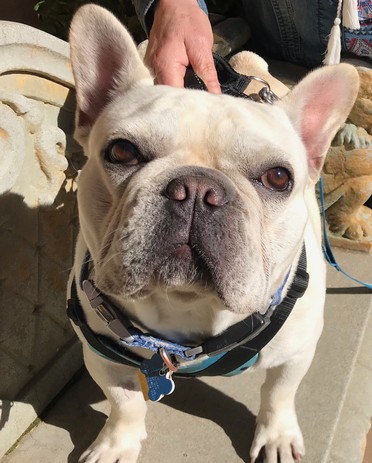 Invite your friends and make your reseravtion for this unique experience.

Red wine cocoa is rich, chocolatey and gloriously boozy. It's the perfect Valentine's Day treat for adults!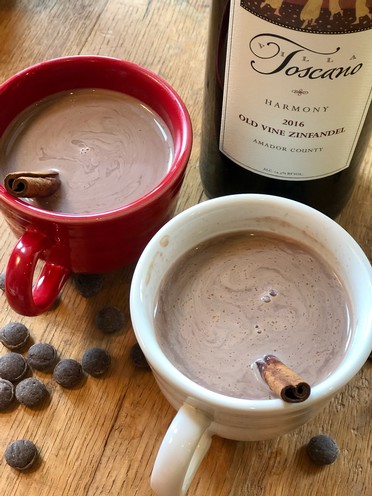 RECIPE-
2/3 cup semisweet chocolate chips
2/3 cup Villa or Bella dry red wine
1/2 cup milk
1/2 cup half and half
2 tablespoons sugar (optional)
Pinch of salt
1/2 teaspoon vanilla
Cinnamon stick

Combine chocolate chips, milk, half and half, sugar (if using), in a small sauce pan over medium-low heat. Heat, constantly, until chocolate chips are melted and the mixture is hot.

Remove from heat and stir in vanilla and salt. Pour into mugs, add cinnamon stick and enjoy!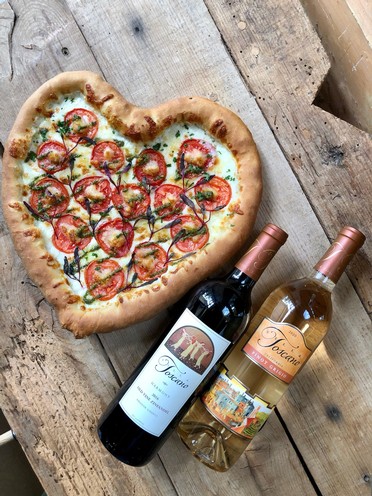 Impress your sweetie this Valentine's Day with our pizza and wine special. Your choice of the 2020 Pinot Grigio or 2016 Harmony Old Vine Zinfandel and a Margherita pizza for $25! Come on by and enjoy here, or take home!