August 26, 2021 | Toscano Villa
Pineapple Lime Sangria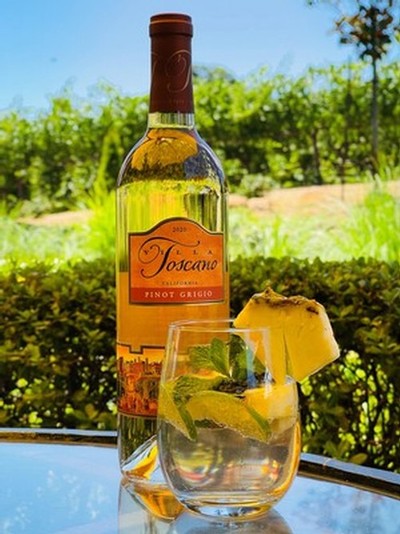 Made with our 2020 Pinot Grigio, you will want to try this refreshing and delicious drink on a warm summer day!
Ingredients:
3 limes, thinly sliced
2 lemons, thinly sliced
1/2 Fresh Pineapple, cut into 1 inch chunks
1/4 cup of Sugar
3/4 cups Pineapple Juice
34 oz. Lemon/Lime soda
750 ml bottle of Villa Toscano Pinot Grigio
1/2 cup white rum
Mint Leaves to garnish
Directions:
In a large pitcher, add mint leaves, limes, lemon, and sugar. Press with a wooden spoon or muddler.
Add Pineapple chunks
Pour in the Pinot Grigio, Pineapple juice, soda, and rum; Stir together well.
Cover and refrigerate 3-4 hours, or overnight, before serving.
Once time to serve, pour into glasses, and garnish with mint and lime.
Comments
Commenting has been turned off.