Our Founders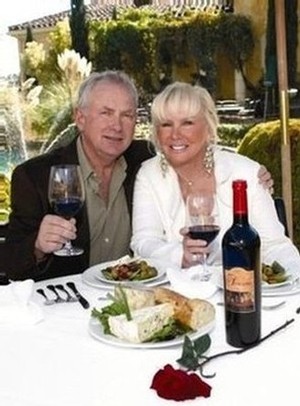 Villa Toscano Winery that has been making wines of distinction in the Shenandoah Valley for over 20 years. Our wines are produced from our beautiful estate vineyards. The Shenandoah Valley, Amador County appellation has been producing wines and grapes since the gold rush days in California; which makes this area rich in history and a unique wine growing region.
Located 100 miles from San Francisco and 40 miles east from Sacramento in the Sierra Foothills, Amador county is best known for its Zinfandel, Barbera, and Rhone varietals. Amador county grapes are best known for being bold and complex.
Erika and Jerry Wright owners and Stewarts of Villa Toscano, have always held a special place in their hearts for this beautiful historical wine growing region. Their passion for fine wines, excellent food, and elegant lifestyle is apparent when visiting their romantic winery. Producing over 30,000 cases per year, many of our wines are full-bodied and crafted from century-old vines, that we are lucky to have on our estate. At Villa Toscano, we are always in the pursuit of excellence and elegance, that we are sure you will taste in every bottle of Villa Toscano wine.