March 12, 2021 | Toscano Villa
Bella Piazza Tasting Room is Opened!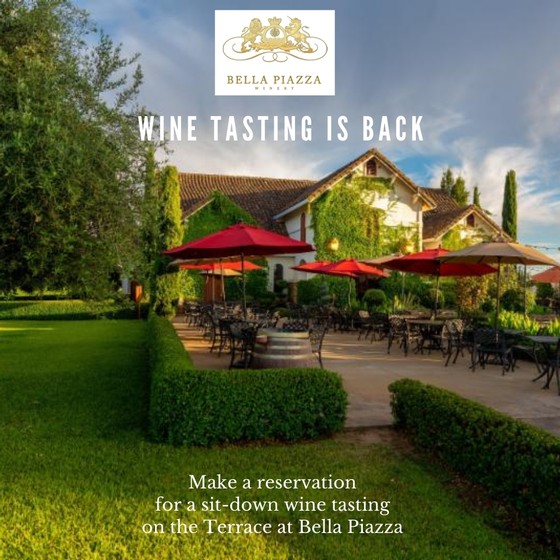 Make a reservation for a sit down wine tasting on the Terrace.
Lunch available
Saturdays 11- 4pm
Reservations 209-245-3800
Club Member Pasta Luncheon is moving back to Bella
Sundays, starting March 14th
11am - 3:30 pm
Join Us!
We are looking forward to seeing you.
Comments
Commenting has been turned off.